OBSERVE Collective // Group Exhibition

June 2015 will mark the 2nd anniversary of the OBSERVE Collective! The first OBSERVE Collective worldwide exhibition will open on June 12, 2015 in the Städtische Galerie in Iserlohn, Germany, and will run through July 26, 2015.
In conjunction with the exhibition opening, OBSERVE is also hosting a juried street photography competition, open to any interested photographer. All shortlisted and awarded images will be exhibited as part of a public event on June 13, 2015 in Iserlohn, in a location that is "under construction".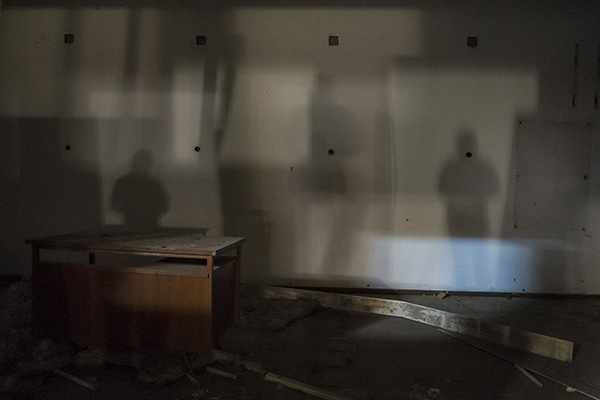 Street Photography Competition Results
Observe congratulates all the winners and shortlisted photographers for the Under Construction competition. All these images were exhibited as part of a public event on June 13, 2015 in Iserlohn, Germany, in a location that is "under construction". For more information, check the competition's flickr group.
Winner: Jo Wallace, England
Second Place: Kimberley Britt, USA
Third Place: Ryan Tacay, Canada
Finalists:
Vincent Goumont, Mirko Arganese, Zoltera, Nattawot Juttiwattananon, Hillol Choudhury, Adrian Huang, Nakarin Teerapenun, Macel S. Pawlowski, Andrea Zubani, Fabrício Santos, Henry Poerborianto, Riccardo Cattaneo, Haris Panagiotakopoulos, Roberto Deri, Nicola Miles, Guille Ibanez, Squiggly, Giacomo Vesprini, Dan Redrup, Dan Szpara, catsimbh, Arja Litmanen, Peter Dunsche, Tavepong Pratoomwong, Riccardo Cattaneo, Andreas Katsakos, Edas Wong, Shin Noguchi, Ania Klosek, Ping Rider, Hermellin de la Villette, John Paddler, Fred Abrantes, Tolojanahary Ranaivosoa, Mosuner, Richard Stern, Sara Nicomedi, Yong Wang, Ilan Ben Yehuda, Andre Carbon, Luigi Casentini, Stevie, Sara Nicomedi, Christoforos Giatzakis, Jeff Larson, His Noodly Appendage, Nico chiapperini, Marco Giusfredi, Roberto Deri, arslanalp, Shin Noguchi, Johan Jehlbo, Lavinia Petrache, Yasin Rahim, Thomas Leuthard, Giovanni Cassanese, Richard Stern,  Ryosuke Takamura, 6 ft white rabbit, Sylvain Biard, Sakulchai Sikitikui, Faisal Bin Rahman Shuvo, Pushkar Raj Sharma, Mankichi Shinshi, Muhammad Muttaqun, Arth Figueroa Jumagdao, Ufuk Akarı.
See more here